The Food Truck Fare
We have invited the public every Wednesday and Saturday to a "Food Truck Fare".
2021 Dates and Times:
Wednesdays & Saturdays
May 19 – July 31
11am – 7pm (or food sold out)
Location and Entrance:
2075 Glenn Hwy
Palmer, Alaska
Pedestrian Walk-in Entrances
Food Trucks:
TBA
Food Truck Map: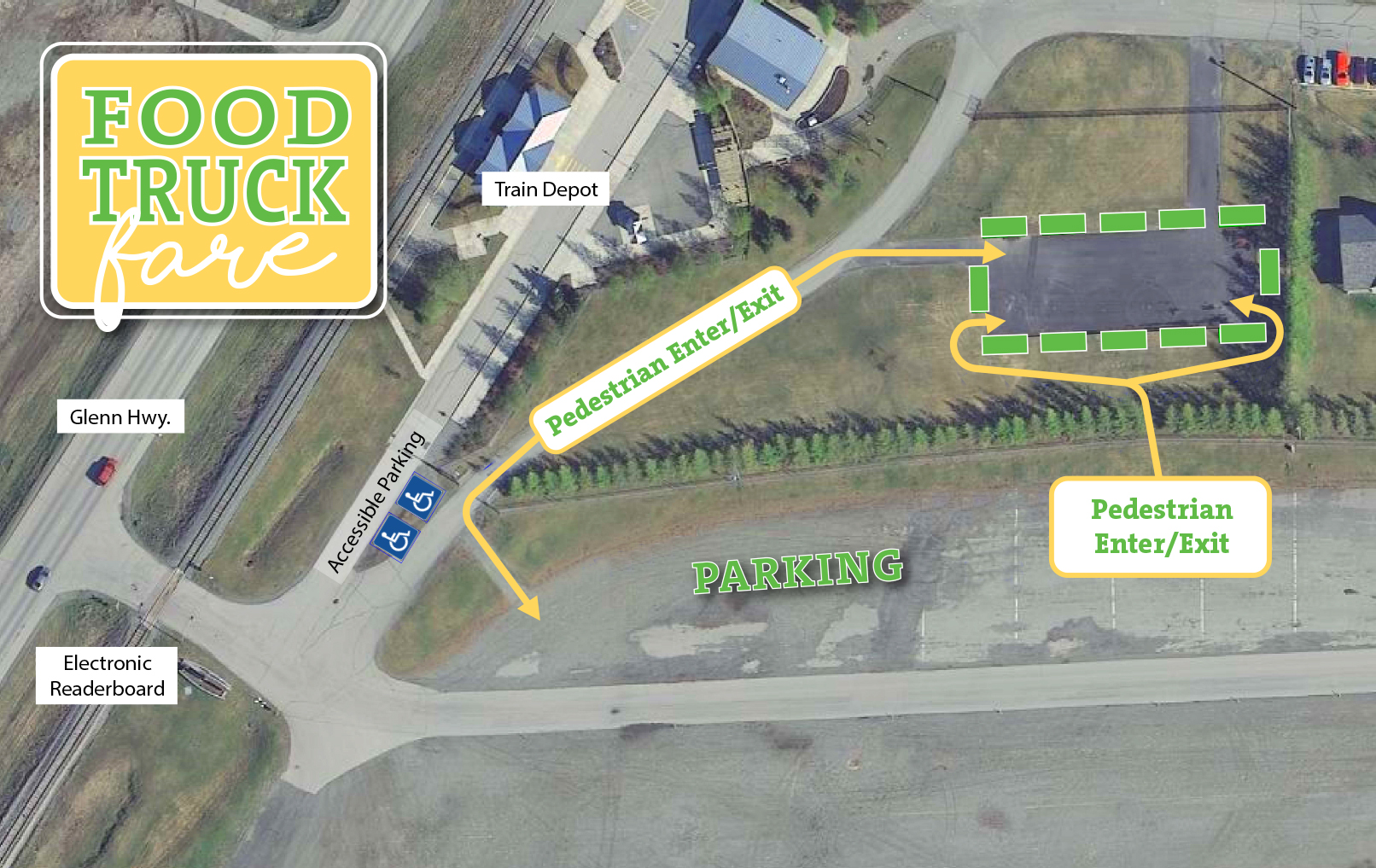 Rules, Reg and Other Info:
Customers are asked to park in the Red Lot with adequate spacing from each other to ensure the safety of all patrons
Each food truck will choose their payment type, please be prepared
Once the order is placed please wait in the marked area while they prepare your order
Once order is received customers are asked to vacate the "food service area"
ALCOHOL CONSUMPTION, SMOKING, LITTERING & BRINGING PETS ARE STRICTLY PROHIBITED
Covid-19 Safety Guidelines
We ask all Alaskans to continue following the preventative measures we know help prevent the spread of disease: wash your hands often; sanitize and clean high-touch surfaces frequently; stay home if you're sick, and get tested for COVID-19 if you have symptoms. We also recommend staying six feet apart from non-household members and wearing a face covering in public places when social distancing is hard to maintain. But be aware that some people may not be able to wear face coverings and others may need someone to be with them when going out into the community due to health and safety conditions.
Interested in becoming a vendor?