Carnival Info
Golden Wheel Amusements presents
The Carnival Midway
The Alaska State Fair is Golden Wheel Amusements largest event of the year. They will be featuring all of their largest attractions this year. Visit their website Golden Wheel Amusements to purchase tickets or have further questions about the carnival rides or carnival promotions.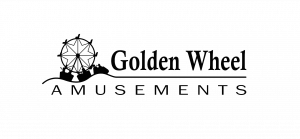 18619 Old Glenn Highway
Chugiak, Alaska 99567
(907) 688-2296
Golden Wheel Amusement Carnival Tickets can be purchased at the Carnival Midway.
Carnival Midway Tickets
| Type | Description | Price |
| --- | --- | --- |
| Single Tickets | Purchase as many or few as needed to enjoy your favorite rides! | $1.25 |
| Rides Only | Includes 40 ride tickets | $50 |
| Carnival Combo | Package includes 18 ride tickets & 10 midway coupons | $30 |
| Midway Coupon Sheet | Includes 5 midway coupons good at any midway food booth or game | $5 |
| Extreme Experience Book | Includes 60 ride tickets & 35 midway coupons | $100 |
| Extreme Experience Wristband* | Unlimited midway rides, plus $50 in midway coupons | $100 |
| Aftershock Roller Coaster ** | Includes 1 Ride for Aftershock Roller Coaster | $12 |
Ticket Tips
Each ride takes more than 1 ticket. Kiddie rides are between 2-4 tickets for each rider and bigger rides take 4-8 tickets for each rider.
Tickets are available for purchase at the event with cash, debit and credit cards
Midway Coupons act as cash in the games.
Games also take cash.
Food booths accept cash, debit, credit cards and Midway Coupons.
* Wristbands can be purchased any day of the fair. Good any one day of the fair. Riders must be present at pickup. Wristband may not be transferred or resold. Lost or damaged wristbands will not be replaced. One customer per wristband. Must show ticket voucher to redeem wristband. Available for purchase online and will also be available at midway ticket boxes. To maintain value of purchase wristband sales will end 3 hours before closing daily and wristbands are only valid until 9 PM daily.
** Aftershock Roller Coaster ticket sold separately. Aftershock does not accept Golden Wheel Ride tickets or Wristbands. Minimum height to ride the Aftershock is 51″ and 8 years old. Children between the ages of 8 – 10 years old must be accompanied by a parent or legal guardian. AFTERSHOCK IS NOT INCLUDED IN ANY SPECIAL PROMOTIONS, INCLUDING WRISTBANDS, BUDDY DAYS, OR ANY OTHER DISCOUNT.
Carnival Rides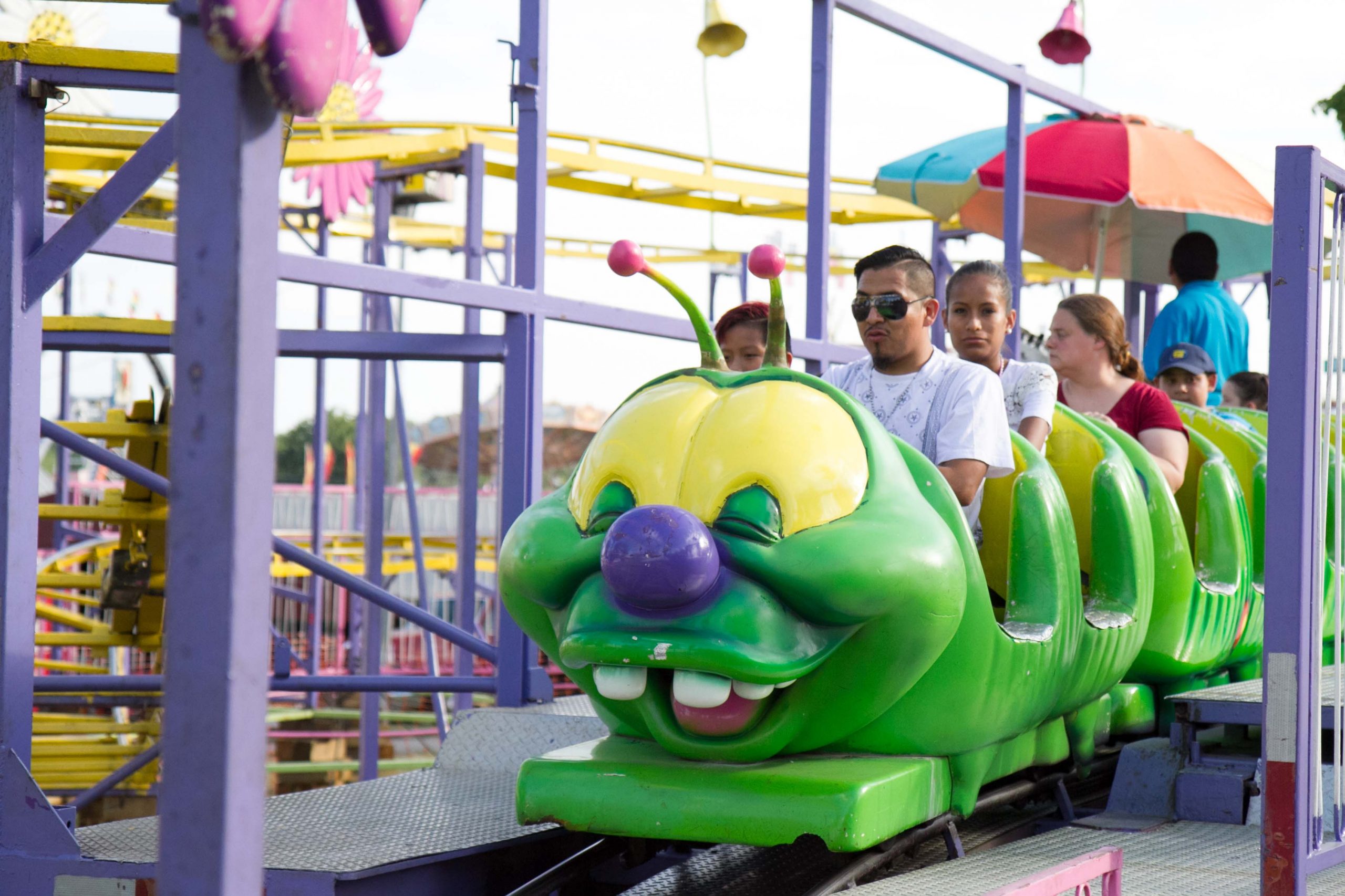 Restrictions: 36" Minimum with a Supervising Companion, 42" may ride alone
# of Tickets: 4
Level: Family
A fun, European-style, family roller coaster. Wacky Worm is a roller coaster ride with a train like a worm. The track is in the shape of an oval that waves up and down. Perfect first time roller coaster experience!