Department J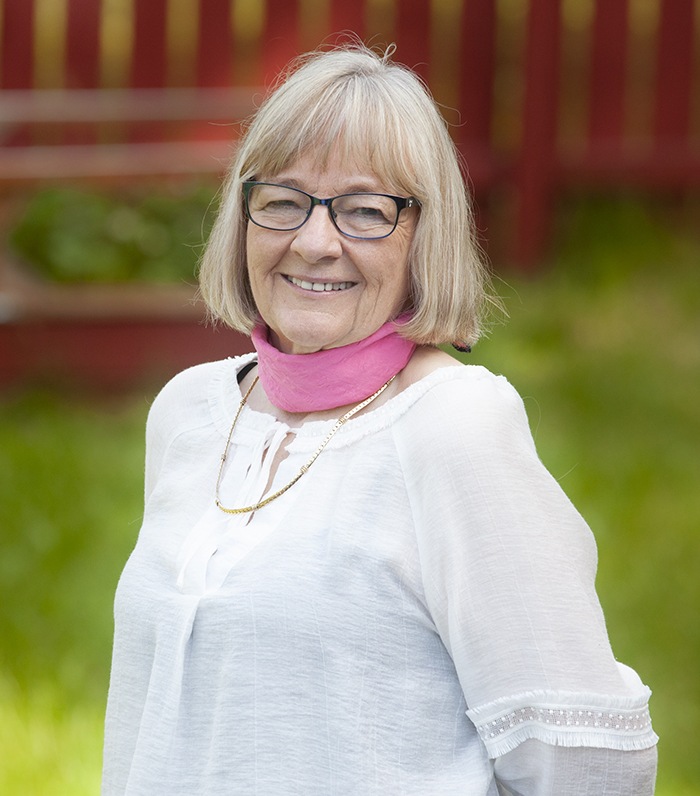 Sewing General Information
Exhibit Entry – Irwin Building
• Friday, August 4, 11 am – 7 pm
• Saturday, August 5, 11 am – 7 pm
Exhibit Pick Up
• Tuesday, September 5, 1 pm – 6 pm (Irwin Building)
• Saturday, September 9, 1 pm – 6 pm (Hoskins Building)
Entries without entrant contact/mailing information will be automatically disqualified and not judged.
Enter only once per class. Entrant may construct garment either by hand or machine. No soiled or scented entries accepted. Masks must be freshly laundered/unworn prior to entry. Entries are judged according to quality of workmanship, attention to detail, level of difficulty, and aesthetic compatibility of fabric and design. Please NO dress forms of any type unless a name, phone and address are permanently marked on the form. No form heads, no full fur items will be accepted. All entries will be judged on sewing techniques, finishes, and construction.
All divisions are open to all ages. If you are entering as a Junior or Professional, place the appropriate letter on the entry form under sub-category. A professional is someone who sells or instructs.
Sub-Categories:
A: Junior, ages 12 and under
B: Junior, ages 13 through 17
P: Professional
If sub-category is not specified, entry will be classified as OPEN.
Division 01: Garment For Youth, To Age 3, Woven
Division 02: Garment For Youth, To Age 3, Knit
Division 03: Garment For Youth, Ages 4-12, Woven
Division 04: Garment For Youth, Ages 4-12, Knit
Division 05: Garment For Teen & Women, Woven
Division 06: Garment For Teen & Women, Knit
Division 07: Garment For Men, Woven
Division 08: Garment For Men, Knit
Classes for Division 01 through Division 08:
01 Activewear
02 Blouse
03 Co-ordinates, 2 or more pieces
04 Couture sewing
05 Dress, special occasion
06 Dress, casual
07 Formal wear
08 Heirloom clothing
09 Jacket
10 Jeans
11 Kuspuk
12 Lingerie
13 Matching outfits, for 2 or more people
14 Pants / slacks
15 Suit , two/three piece
16 Shirt, hooded
17 Shirt, long sleeve
18 Shirt, short sleeve
19 Shirt, sleeveless
20 Skirt
21 Sleepwear
22 Vintage / retro
23 Fair Theme "Beyond the Mountains"
24 Other, special occasion
25 Other
Division 09: Fashion Accessory (no fur)
Class:
01 Belt
02 Gloves
03 Hats
04 Mittens
05 Scarf
06 Slippers
07 Special occasion
08 Vest
09 Wallet / Clutch
10 Fair Theme "Beyond the Mountains"
11 Other
Division 10: Bags – Tote/Handbag (with straps)
Class:
01 Bag (width under 12 inches)
02 Bag (width 12-20 inches)
03 Bag (width over 20 inches)
04 Backpack
05 Simple Tote, no zippers or closers
06 Fair Theme "Beyond the Mountains"
07 Other
Division 11: Outerwear (no fur)
Class:
01 Gloves
02 Hat/cap
03 Jacket/Coat
04 Mittens
05 Pants
06 Parka
07 Skirt
08 Snowsuit
09 Fair Theme "Beyond the Mountains"
10 Other
Division 12: Costume
Class:
01 Animated character
02 Authentic reproduction
03 For infant / child
04 For teen / adult
05 Period costume
06 From production, max 3 costumes, provide poster of play and display mannequins
07 Fair Theme "Beyond the Mountains"
08 Other
Division 13: Home Decor
Class:
01 Apron
02 Blanket
03 Holiday decoration
04 Hot pad
05 Item cover
06 Kitchen towel
07 Pillow
08 Pillowcase
09 Sewed covered furniture
10 Sewed storage item
11 Table runner
12 Throw
13 Wall hanging
14 Fair Theme "Beyond the Mountains"
15 07 Other
01 Dolls
02 Doll clothes, for dolls 12" or less, single outfit
03 Doll clothes, for dolls 12" or less, multiple pieces
04 Doll clothes, for dolls 13" to 18", single outfit
05 Doll clothes, for dolls 13" to 18", multiple pieces
06 Doll clothes, for dolls 19" or more, single outfit
07 Doll clothes, for dolls 19" or more, multiple pieces
08 Plaything
09 Playthings, set of 3
10 Stuffed animals
11 Fair Theme "Beyond the Mountains"
12 Other
Division 15: Green
Class:
01 Recycled garments
02 Recycled accessories
03 Recycled household
04 Surface embellishment
05 Fair Theme "Beyond the Mountains"
06 Other
Division 16: Nursery
Class:
01 Accessory sets
02 Car seat cover
03 Decorations
04 Diaper Bag
05 Fair Theme "Beyond the Mountains"
06 Other
Division 17: Full Hand Sewn Items (no electric power used)
Class:
01 Clothing
02 Decoration
03 Toys
04 Fair Theme "Beyond the Mountains"
05 Other
Special Awards – Sewing
Outstanding entries will be recognized by this generous donor:


American Sewing Guild, Eagle River Chapter

comments_template( '', true ); ?>