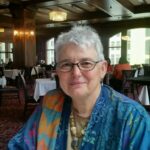 Department K
Exhibit Entry – Irwin Building:
Friday, August 5, 11 am – 7 pm
Saturday, August 6, 11 am – 7 pm
Exhibit Pick Up – Irwin Building:
Tuesday, September 6, 1 pm – 6 pm
Saturday, September 10, 1 pm – 6 pm
For mail in instructions – See Competitive Exhibits General Info.
Clay Arts entries must be kiln-fired and be 100% ceramic ware. Props are not allowed. Entrant may enter one piece in each class. Entries must have finished bottoms; and need to be finished on the inside. Entrant must be the primary creator, designer or decorator of the piece. Entries previously judged are not allowed. Due to display space limitation, we will not accept ceiling or wall hanging submissions. *Entries with electrical cords and lights will be disqualified.
Sub-Categories:
A: Junior, ages 5 and under
B: Junior, ages 6 through 12
C: Junior, ages 13 through 17
P: Professional (sells or instructs)
If sub-category is not specified, entry will be classified as OPEN. Entries without entrant contact/mailing information will be automatically disqualified and not judged.
Division 01: Ceramics – Slip Poured Artwork (Cone 05 – 10)
Class:
01 Acrylics
02 Air Brushing
03 Alaska State Fair Theme "Experience the Wonder"
04 Animal
05 Banding
06 Chalk
07 Crystal
08 Decals
09 Dipping
10 Dripping
11 Dry Brushing
12 Flower
13 Glaze, 1 only
14 Glaze, combination (flow together)
15 Glaze, multiple
16 Hand Modeling on cast ceramics
17 Holiday Theme
18 Horse Hair
19 Layering
20 Lusters
21 Majolica
22 Metallics
23 Obvarra
24 Overglaze
25 Oxide Wash
26 Pouring
27 Raku
28 Screen Printing
29 Silkscreen
30 Splatter
31 Surface carving, piercing into surface
32 Underglaze for Bisque
33 Underglaze, Opaque
34 Underglaze, Translucent
35 Water Color
36 Wet Brushing
37 Wood Fire
38 Other
Division 02: Surface Design
Class:
01 Carving
02 Embossed Crackly surface / Screen printing
03 Engraved
04 Piercing
05 Sgraffito
06 Slip trailing
07 Sprigging
08 Other
Division 03: Sculpture
Wheel thrown / Hand built
Class:
01 Alaska State Fair Theme "Experience the Wonder"
02 Animal
03 Birds
04 Buildings
05 Figurine
06 Fish
07 Flower
08 Geometric
09 Other
Division 04: Functional
Wheel thrown / Hand built / Coil built
Class:
01 Bowl, under 10″
02 Bowl, 10" or larger
03 Bowl, berry with or without drain plate
04 Bowl, lidded
05 Bowl, with handles
06 Butter dish
07 Candle holder
08 Chip 'n Dip platter
09 Goblet
10 Mug, 7″ or shorter
11 Mug, 8" or taller
12 Mug with lid (stein)
13 Oil dispenser
14 Pitcher
15 Plate, 7″ or smaller
16 Plate 8 – 10″
17 Platter 14″ or larger
18 Soap dispenser
19 Sponge holder
20 Tea cup w/ saucer
21 Tea pot
22 Tea set
23 Tumbler
24 Utensil Crock
25 Vase
26 Yarn bowl
27 Casserole
28 Other
Division 05: China Painting (Must not be under glass)
Class:
01 Alaska State Fair Theme "Experience the Wonder"
02 Animals
03 Birds
04 Decals
05 Figurine
06 Flowers
07 Holiday
08 Jewelry
09 Landscape
10 Masks
11 Novelty
12 Overglaze, Metallics & Lusters
13 Portrait
14 Other
Division 06: Glazing Handbuilt / Wheelthrown Eathenware/Stoneware/Porcelain
Class:
01 Alaska State Fair Theme "Experience the Wonder"
02 Airbrush
03 Crackle
04 Crystal
05 Dipping
06 Dripping
07 Glaze combination (flow together)
08 Glaze, single
09 Glaze, multiple
10 Layering
11 Lusters
12 Metallics
13 Obvarra
14 Overglaze
15 Oxide wash
16 Pouring
17 Raku
18 Silkscreen
19 Splatter
20 Underglaze
21 Water color
22 Wood fire
23 Decals
24 Other
Special Awards – Clay Arts
Outstanding entries will be recognized by these generous donors:
Knik Knack Mud Shack
Just Add Paint
Color Me Mine
Midnight Potter Studio
The Art Cafe