Department L
Art General Information
Exhibit Entry – Hoskins Building
• Friday, August 4, 11 am – 7 pm
• Saturday, August 5, 11 am – 7 pm
Exhibit Pick Up – Hoskins Building
• Tuesday, September 5, 1 pm – 6 pm
• Saturday, September 9, 1 pm – 6 pm
Entries without entrant contact/mailing information will be automatically disqualified and not judged.
Entries from children under 5 years must be entered in Creative Arts & Crafts Department – see Division 11, Class 11
Sub-Categories:
A: Junior, ages 5 through 8
B: Junior, ages 9 through 12
C: Junior, ages 13 through 17
O: Open
P: Professional (sells or instructs Art)
If sub-category is not specified, entry will be classified as OPEN.
01 Acrylic
02 Charcoal
03 Colored Pencil
04 Ink / Marker / Pen and Ink
05 Mixed Media (created using 2 or more mediums)
06 Oil
07 Pastel (soft, hard, pan and Oil Pastel)
08 Pencil (graphite)
09 Watermedia ( Watercolor gouache)
10 Alaska State Fair Theme: "Beyond the Mountains"
11 Digital (No photos or AI permitted)
12 Workshop (created in a learning environment)
13 Alaskana (from Alaska)
14 Other
Judging:
Design, composition, originality, creativity, color saturation, value, tone lighting, contrast emotional response, technical expertise, and craftsmanship will all be considerations. All work will be judged on presentation (framing, proper hanging hardware, matting if used, cleanliness). Pieces that do not fall under the listed rules will not be judged, but may be displayed.
Artwork Do's / Don'ts:
DO:
All artwork entered into the Alaska State Fair is created solely by the human contributor, except as by assurance through instruction in workshop category.
Enter Art that is sized as follows: Maximum size 60 united inches (example: height + width: 24+36 = 60 united inches).
Minimum size is 18 united inches (example: height + width: 8+10 = 18 united inches)
Fair will accept multiples of 3 or less in a series adding up to <60 united inches, no >18 united inches
Present original art you have made yourself within the last two years (2022, 2023).
Do enter art that fits the size requirements.
Present art in frames that are sturdy and that enhance your hard work.
Present frames with and without out glass that are clean with no dust or fingerprints.
Follow framing guides.
Consider copy right laws when using reference material . Ask for permission or price for use of the reference and give credit to photographers who's work you are utilizing for your project.
Look for mail in instructions – See Competitive Exhibits General Info. DO enter no matter where you are in ALASKA!
Enter once per class, three pieces per entrant. Put your name and contact info on paper and attach to the artwork.
Do pick up and drop off your art at the specific times available and stated in this guide. Get a friend to pick up on time if you can't. Remember to bring your green entry ticket as proof of ownership. Unclaimed art becomes fair property.
Art must be displayed the entire fair and can only be picked up on the Tuesday and Saturday after fair is over.
DON'T:
Don't present art that is not made by yourself, alone, including artwork which has been put together with the help of an instructor, unless you are entering (ONCE) in WORKSHOP Class.
Don't use Artificial Intelligence (AI) to create any art entry.
Don't enter paintings under 18 united inches nor over 60 united. (5×7 is only 12 united inches)
Don't use photo reference that is not your own, or borrowed without permission.
Don't put your contact info on the back of the canvas material itself. Over time it can come through.
Don't present art you have purchased as a kit and completed.
Don't present art that is more than two years old.
Don't present art that has been previously entered at the Alaska State Fair.
Don't present art work with Political Slogans or imagery.
Don't present more than 3 in a series. (diptics2/triptic 3)
Don't present art that is dusty, fingerprinted.
Don't present art with nudity as it is prohibited due to the age of most of the fair goers.
Don't forget your yellow fair card or pick it up before your entry prior to checking in at ART EXHIBITS.
Don't forget to pick up your art on time. Your work will become property of the Alaska State Fair.
Framing Art Work Do's / Don'ts:
DO:
Always put charcoal , graphite, ink, pastel and watercolor on paper behind glass for protection.
Use a frame that can be securely wired with hanging hardware.
Frame acrylic or oil paintings in frames without glass.
Always frame canvas panels.
Present gallery wrapped canvases that have wrapped edges painted with design or dark painted edges to the back presenting a finished, gallery type painting.
Present drawings, watercolor, pastel, charcoal in frames with glass for protection that can be securely wired with hanging hardware.
Hang with D ring or eyelet hardware with wire. Find at Fred Meyers or Lowes.
Acceptable Framing: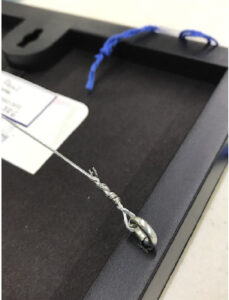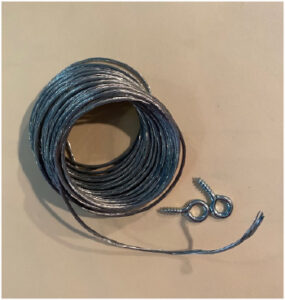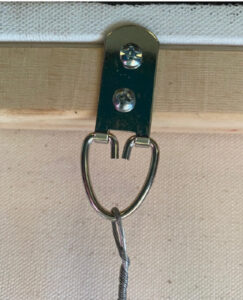 DON'T:
Don't present any unframed canvases with any staples that are not hidden while hanging.
Don't present paintings that are not fully dry.
Don't present any canvas panel without frame.
Don't use string, fishing line, yarn, rope, saw tooth hangers ( Cardboard OR metal) or taped/glued/ or soldered wire. (Frames with sawtooth, cardboard or other type flimsy hangers are not safe for your artwork or artwork that hangs near it as it could malfunction and drop causing breakage or damage to yours or surrounding artist's work.)
Don't present work that is attached to "Sticky Hanger", regardless of age.
Don't present anything not ready to hang.
Do Not Use: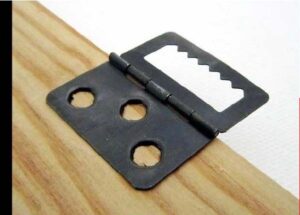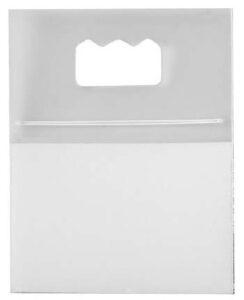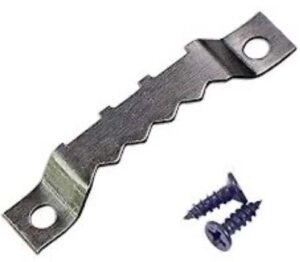 REMINDER:
The superintendent reserves the right to not hang any entry.
Entries not meeting any and all requirements (including framing requirements) will be disqualified.
Disqualified entries will not be judged, however, if space permits, they may, in that event, be displayed.
Attention Artists: Please note there is a Label Competition in the Craft Beverage Department. Please see their guide at alaskastatefair.org/site/exhibit/craft-beverages/. Division 10 Craft Beverage Label Competition.
Special Awards – Art
Outstanding entries will be recognized by these generous donors:
Alaska Watercolor Society
Professional Watercolor
Bigfoot Gallery
Best of Juniors
Valley Fine Arts Association
Superintendent's Award
Special Note from Art Superintendent:
Hello Fellow Artist and Fair Exhibitor!

Best practice for winning at the Alaska State Fair is to bring your best!

If you have successfully created some great art, share it at the fair! Showcase your art with the best presentation by displaying in an attractive, clean frame that is properly set up to hang. Thousands of people will be walking by and enjoying your art. Prepare it for hanging for the duration of the fair on sturdy hanging hardware. Know what you need to know to succeed by reading the following entry rules before you drop off the art during the times indicated. Best of luck and see you at the fair!

-Michelle Cornelius, 2023 Alaska State Fair Art Exhibits Superintendent.

comments_template( '', true ); ?>