Special Days
Energy Day
Thursday, August 22
presented by Alaska Oil and Gas Association
Activities and exhibits on this special day focus on the energy that drives Alaska's economy. Also, help out our local food banks and save on your admission! Between noon and 2 p.m. with a suggested donation of two shelf-stable food items per person you can get into the Fair for $2. (Must be through the gate by 2 p.m.) Come check out the Plaza to help AOGA celebrate "Energy Day" – and don't forget to get your photo taken in the free photo booth!
View Thursday, August 22 Daily Schedule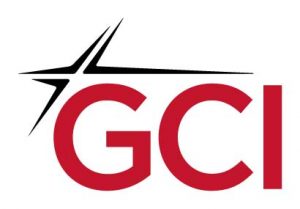 GCI Kids Day
Friday, August 23
presented by GCI
We celebrate our youngest fairgoers on this very special day of the Fair! Enjoy free admission for kids 12 and under all day compliments of Alaska Born and Raised GCI. We believe that hunger knows no age, neither does teaching kids the importance of giving to others. Please bring a donation of two shelf-stable food items per child to Fair gates. Highlights of the day include a royal visit by Princesses of Alaska, Mat-Su Valley Frontiersman Kids' Day Games, and Combs Insurance Agency, Inc. Diaper Derby and Toddler Trot! The Just for Kid's Cookie Contest, presented by vagabond Blues, will be taking place in the Hoskins Exhibit. Over in the BP Truck Grandstand, kiddos will be testing their skills in the Jr. Rodeo.
View Friday, August 23 Daily Schedule
CLUB49 Family Day
Saturday, August 24
presented by Alaska Airlines
By far the most popular day of the Fair! Grab your friends and family to watch the Fair parade in downtown Palmer, then head over to the fairgrounds for a day of Fair fun! At the gates, kids 12 and under receive a $2 discount on admission all day with a suggested donation of two shelf-stable food items. Prepare for take-off with Alaska Airlines. Make your first stop at Pioneer Plaza to check-in for a great day at the Fair and the latest Club 49 deals from our official airline. Keep up to date with #Club49 and #Iflyalaska. Then mosey over to day one of the RAM Rodeo Alaska Tough Enough to Wear Pink Rodeo, and the Duct Tape Creations Contest. Then end your day by dancing the night away at the Mat-Su Valley Frontiersman Rodeo Dance with live music by Savannah Jack!
View Saturday, August 24 Daily Schedule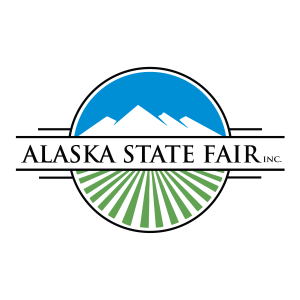 Destination Day
Sunday, August 25
The first Sunday of the Fair is dedicated to experiencing all the wonderful things Alaska has to offer! The Alaska Seafood Throwdown cooking competition (featuring fresh, wild Alaska seafood prepared by some of Alaska's top chefs) and day two of RAM Rodeo Alaska Tough Enough to Wear Pink Rodeo (starring Alaska's best cowboys and cowgirls) are some of the highlighted events of this special day.
View Sunday, August 25 Daily Schedule
Wellness Day
Monday, August 26
presented by Southcentral Foundation
Today, the Alaska State Fair is about the health and wellness of Alaskans! Join Southcentral Foundation at their booth in the Pioneer Plaza – Enjoy whole-person wellness with fun and healthy activities for all ages! Pick up a wealth of information at the health-related booths under the eaves of Farm Exhibits, and visit Connect Mat-Su: Communities and Happy Families Expo. Visit Providence Imaging Center's mammogram mobile truck from noon-6p.m. at the Red Gate. For details or to schedule a mammogram call (907) 212-3151. Come watch our Alaska Strongman Championship where locals will challenge and put their strength to the test. Plus, enjoy healthy food choices at the Fair, find a variety of food options on our website with our new Food Guide!
View Monday, August 26 Daily Schedule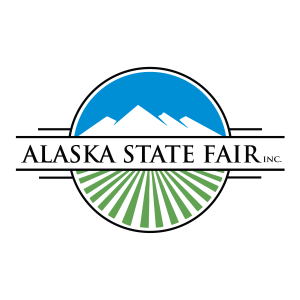 Senior Day
Tuesday, August 27
Join the Fair for a fun-filled day celebrating Alaskans 50+! The daily schedule is packed with entertaining, energetic, educational activities including the new Classic Car Show by Midnight Sun Rodders, virtual garden tours, senior joke and storytelling, and stop by the Events Tent where Palmer Renaissance Painting will be happening all day! Also don't miss the 14th annual Alaska's Midnight Sun Great Pumpkin Weigh-Off to see if we'll set another new state record this year!
View Tuesday, August 27 Daily Schedule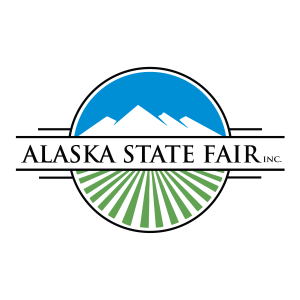 Cosplay Day
Wednesday, August 28
Back by popular demand, this day will once again be a lot of fun! Dress up like your favorite superhero, sci-fi, anime, video game or movie character and enter the Cosplay Contest, if you don't want to dress up check out the Cosplay Meet and Greet to see all of the Characters. Meet your favorite 501st Legion characters in the Your Alaska Link Borealis Plaza Tent and Events Tent.
View Wednesday, August 28 Daily Schedule
MTA Day
Thursday, August 29
presented by MTA
"Technology is changing all around us – but MTA's Tech Heroes are here to help! Find our Tech Heroes throughout the fairgrounds to enter into our Tech Giveaway!" Test your skills against other farmers or future farmers for fun, bragging rights and prizes at the Craig Taylor Ag Games. Head over to the Watering Hole to see Alaska's favorite singer-songwriters, Hobo Jim & Ken Peltier, perform together on stage.
View Thursday, August 29 Daily Schedule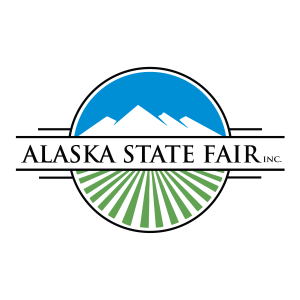 Tech Day
Friday, August 30
Stop by the Events Tent near the Yellow Gate to experience the Mat-Su Schools Tech Showcase, explore robotics, an interactive broadcast simulator and learn about opportunities like Girls Who Code at this educational, hands-on showcase for students! Also jumping and dancing their way into your heart is the Canine Stars extreme stunt dog show, presented by Denali. A division of Nuvision Credit Union, including agility racing, high jump, freestyle frisbee disc, dancing dogs, and dock diving. Then head over to the action packed Demolition Derby presented by The Eagle.
View Friday, August 30 Daily Schedule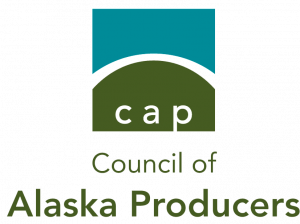 Mining Day
Saturday, August 31
presented by Council of Alaska Producers
Celebrate Alaska's mining past, and explore the future of mining in Alaska with fun mining activities and giveaways. Kids and adults alike can try their hand at gold panning and enter the free drawing for a chance to win a child's bike and bluetooth headphones! Also, there's lots to see at booths by our industry partners under the eaves of the barn! Plus, you won't want to miss the Last Frontier Dutch Oven Cook-Off, and the Beard and Mustache Contest.
View Saturday, August 31 Daily Schedule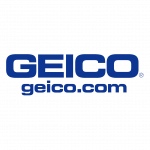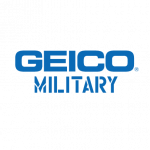 Military Appreciation Day
Sunday, September 1
Discount presented by GEICO & GEICO Military
This special day will honor and celebrate Alaska's active military, retired military and veterans with special events. All military personnel (active and retired military) receive admission for just $5 to the Fair courtesy of GEICO and GEICO Military! Each service member can bring up to three dependents at the discounted admission price by showing valid military ID or proof of service at the Fair gate. Retiring Old Glory? Let us dispose of the flag in a proper way with collections at ticket booths. You can also support our troops by recycling used cell phones, chargers and accessories at Fair ticket booths. All Star Monster Trucks are back bigger and better than even, see them battle it out at the BP Grandstand.
View Sunday, September 1 Daily Schedule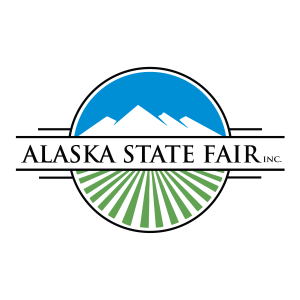 First Responders Day
Monday, September 2
Police, firefighters, and EMS personnel are the first responders in emergency and crisis situations. On First Responder's Day (Labor Day); we honor, celebrate and say THANK YOU to our First Responders with $5 admission at the gate to Alaska's First Responders with valid ID. You won't want to miss the Firefighter Water Wars, watch this head to head battle with firetrucks AND Sparky the dog will be there for the Kids Firefighter Challenge where the kids can faceoff with the hero's themselves to run an obstacle course. Be sure to check out the "Kilt and Kegs" Olympics, where professional athletes compete in feats of strength with weighted kegs!
View Monday, September 2 Daily Schedule