Special Days
Alaska Oil and Gas Association presents
Energy Day
Friday August 20
Energy drives Alaska's economy, and the activities and exhibits on this special day recognize the people and projects that keep this important industry moving forward. In an effort to help those facing challenging circumstances, please bring a donation of shelf-stable food items to Fair gates to share with Alaska's food banks. Feel the Force at the Events Tent, where the costumed characters of the 501st Legion bring the magic of Star Wars to life. Then, come by the Plaza to help AOGA celebrate Energy Day – and get your photo taken in the free photo booth!
---
Council of Alaska Producers presents
Mining Day
Saturday August 21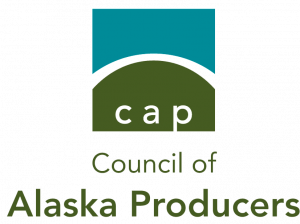 Start by cheering on the Fair parade in downtown Palmer, then head over to the fairgrounds for a day of Fair fun! Celebrate Alaska's mining past and explore the future of mining in Alaska with fun activities and giveaways. Kids and adults alike can try their hand at gold panning and enter a free drawing for a chance to win a child's bike and Bluetooth AirPods! With many Alaskans facing food insecurities, we encourage patrons to bring shelf-stable food items to the Fair gates. Also, visit our industry partners' booths under the eaves of the Craig Taylor Farm Exhibits, and witness the strength and agility of athletes competing in the Wrestling Tournament at the Events Tent.
---
Travel Alaska
Sunday August 22
Show up for Alaska this year! Alaska's Tourism Industry Association invites you to explore Alaska's tourism regions represented at each Fair gate and Pioneer Plaza to see photos and videos, get staycation ideas, and learn more about what's in your backyard! With all the fun events and activities taking place on this special day, you'll definitely want to make the Fair your destination! Our packed schedule includes the Duct Tape Contest at the SBS Woodlot, Scarecrow Contest at Craig Taylor Farm Exhibits, and the mouthwatering Greatland Chili Fiesta at the Events Tent.
---
Buddy Day
Monday August 23
Everything is more fun with a friend, and what's more fun than saving money? After your buddy gets in free with your paid admission, head to the Events Tent for the Car Show and Palmer Renaissance Painting event. Don't miss Senior Joke and Story Telling at the Alaska Housing Finance Corp. Wineck Barn, and the Staff Goat Milking Competition at the Channel 2 & CBS 5 Corral. Then get your fill of thrills at the carnival (your buddy rides for free with your paid tickets!), come back next Monday for an additional Buddy Day.
---
$3 Thursday
Thursday August 26
Get all the fun you can handle for just three bucks on this special day! Admission to the Fair is only $3 between the hours of 11am and 2pm (you must be through the gate by 2pm). A donation of two shelf-stable food items is encouraged. Today's must-see events include the Resource Expo at the Events Tent and the too cute-for-words Baby Goat Yoga at the Channel 2 & CBS 5 Corral!
---
GCI presents
GCI Kids Day
Friday, August 27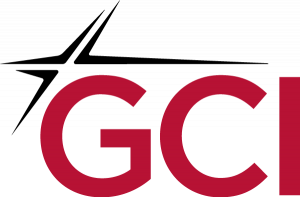 We celebrate our youngest fairgoers on this very special day of the Fair! Enjoy free admission for kids 12 and under all-day compliments of Alaska Born and Raised GCI. We believe hunger knows no age, and neither does teaching kids the importance of giving to others. Please bring a donation of two shelf-stable food items per child to the Fair gates. Today's schedule features kid approved events including Kids' Day Games, the Diaper Derby and the Toddler Trot at the Channel 2 & CBS 5 Corral. Young athletes can also show off their skills at the Ninja Kids' Camp, presented by Alaska Airlines and GCI, at the Events Tent!
---
Alaska Airlines presents
CLUB49 Family Day
Saturday, August 28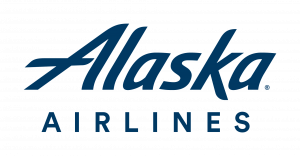 Join us for one of the most popular days of the Fair! All day, kids 12 and under receive a $2 discount on admission at the gates, with a suggested donation of two shelf stable food items. Then, take off for Pioneer Plaza to check in on the latest Club 49 deals from Alaska Airlines, our official airline! Keep up to date at the Club 49 Hub, club49hub.com and #Club49. Other destinations to put on today's itinerary include, Alaska 529 Parent Child Look-Alike contest, and the first day of the Rodeo Alaska Champions Tour, the Red … White … And You … Rodeo!
DNR / Alaska presents
Alaska Agriculture Day
Sunday August 29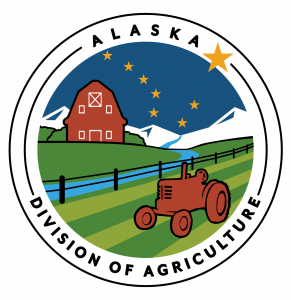 We celebrate Alaska's agriculture roots – and the importance of agriculture today – during Alaska Agriculture Day! Get a $3 discount at Fair gates when you wear your official Alaska Grown apparel. Sample Alaska Grown products, participate in the Ag Games, check out the fiber demonstrations and cooking event, take your picture on a tractor, visit the milking parlor, and browse the farmers' markets. Plus, join us to celebrate the announcement of the 2021 Farm Family of the Year!
---
Mat-Su Central School presents
Mat-Su Central School Family Day
Monday August 30

Come to Mat-Su Central School Family Day to learn more about choices for your children's learning! Mat-Su Central School is a model of excellence and develops lifelong learners through meaningful partnerships and dynamic personalized learning. Staff and administrators will be on hand to answer questions and help you enroll for the 2021-2022 school year at Mat-Su Central School! Bring a friend and take advantage of the Buddy Day savings, too!
---
Cosplay Day
Thursday September 2
Back by popular demand, this day promises to be a ton of fun! Dress up like your favorite superhero, sci-fi, anime, video game or movie character and enter the Cosplay Contest. No costume? No problem! You can still mingle with all the characters at the Cosplay Meet and Greet. Then, catch up with your favorite Star Wars themed 501st Legion characters at the Events Tent!
---
University of Alaska Anchorage presents
UAA Day
Friday September 3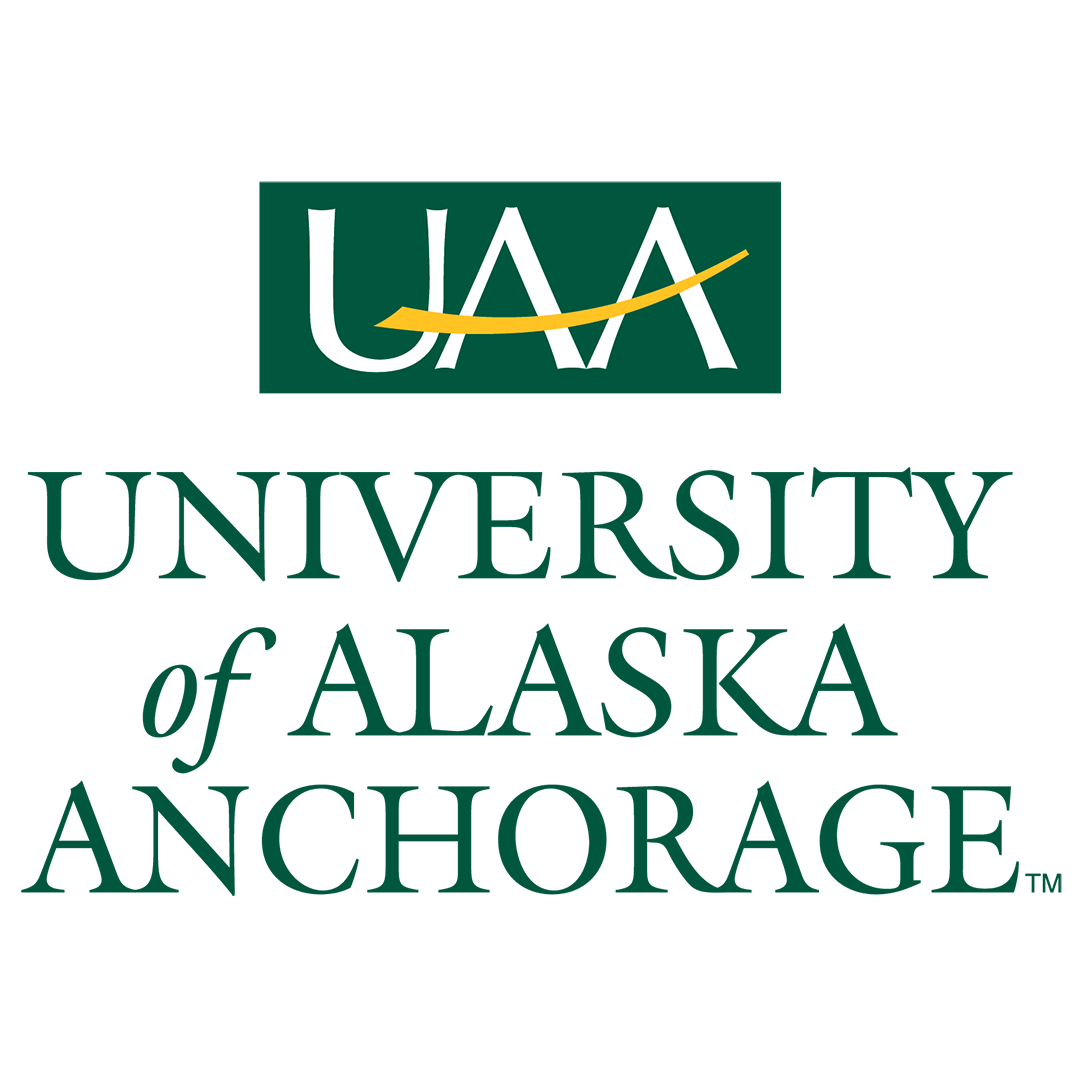 With campuses across Southcentral Alaska, the University of Alaska Anchorage offers degree and certificate programs that prepare students for success. Visit us in Pioneer Plaza to explore UAA academic programs, student life opportunities, athletics and more! Show your Seawolf pride by wearing green and gold and join us for a chance to win fun prizes and learn more about UAA. Find UAA's Mat-Su College cabin on the Red Trail daily for information and giveaways, and don't miss the Tech Showcase at the Events Tent!
---
MTA presents
MTA Day
Saturday September 4
"As your local technology provider, MTA is committed to helping Alaskans live connected lives so they can create, learn, and innovate. Discover the MTA difference at mtasolutions.com" Join your "Local Technology Leader" for MTA Day at the Fair! Enjoy local talent at the Alaska's Got Talent preliminary, Beard Contest, and Fiddle Contest. Then sample fresh, local flavors at the Alaska Seafood Throwdown!
---
Military Appreciation
Sunday September 5
Discount presented by GEICO & GEICO Military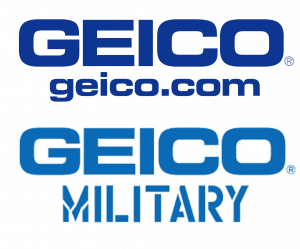 Today honors and celebrates Alaska's active military, retired military and veterans with special events and savings. All military personnel (active and retired) receive Fair admission for just $5, courtesy of GEICO and GEICO Military! Each service member can bring up to three dependents at the discounted admission price by showing valid military ID or proof of service at the Fair gate. Retiring Old Glory? Bring your flag to the Fair ticket booth collection points we'll dispose of it properly. Support our troops by recycling used cell phones, chargers and accessories at Fair ticket booths. Then, head over to the MTA Grandstand, where the NC Machinery All Star Monster Trucks are back – bigger and better than ever! And don't miss the Homesteader Games and Alaska Beef Showdown.
---
First Responders Day
Monday September 6
Police, firefighters and EMS personnel are the first responders in emergency and crisis situations. On First Responders Day (Labor Day), we honor, celebrate and say THANK YOU to these brave and dedicated professionals by offering $5 admission at the gate, with valid ID. Then, let the fun begin, with the Alaska State Fair BBQ Bash, Firefighter Water Wars, and the Alaska's Got Talent finals!