Department Q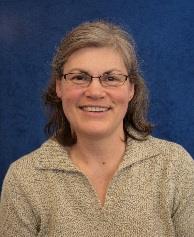 Quilts General Information
Exhibit Entry – Irwin Building
• Friday, August 4, 11 am – 7 pm
• Saturday, August 5, 11 am – 7 pm
Exhibit Pick Up – Irwin Building
• Tuesday, September 5, 1 pm – 6 pm
• Saturday, September 9, 1 pm – 6 pm
Entries without entrant contact/mailing information will be automatically disqualified and not judged.
All entries must be clean; pet-hair free, odor free, and scent free (includes perfume, odor masking sprays, fabric softeners). They must appear new and be completed since the previous fair. Entries will not be accepted for judging if they are soiled, smelly, or wet.
Any quilt completed since the 2022 Alaska State Fair is eligible for entry.
Enter only one quilt or quilted item per class. Entries are judged on workmanship, finished appearance, design, color, and originality. They must be properly finished and hemmed. Labels and hanging sleeves are not required. If there is a label it must be covered prior to entering. Decorative hangers, poles, twigs, or like hanging items cannot be accepted with quilts due to a lack of space and method of hanging quilts. From the back of the quilt mark the lower left corner with a masking tape "X" to assure proper hanging of the quilt. All entries must be entered for the purpose of being judged; quilts will not be taken for display purposes only.
Please print and complete the Quilt Department Entry Information form available online and submit with your quilt. The Alaska State Fair Entry form will be available at the Fairgrounds on entry day.
All divisions are open to all ages. If you are entering as a Junior or Professional***, place the appropriate letter on the entry form under sub-category.
***A professional is someone who provides and profits (payments/gratuities) from quilt related services, instructs, designs/sells patterns, quilting/binding for others, sells quilts or does commissions.
Sub-Categories:
A: Junior, ages 12 and under
B: Junior, ages 13 through 17
P: Professional***
If sub-category is not specified, entry will be classified as OPEN.
K/Q: King /Queen 84" x 100";
D/T: Double/twin 63" x 87";
L/C: Lap/Crib 45"x 63"
Note: all measurements are +/- 5"
*Definition: Group – more than one person was involved in the making (piecing/appliquéing) or the finishing (hand quilting/machine quilting or binding) of the quilt. This only applies to divisions 3, 6, 9, 12, 15, 18, and 21.
**Definition: Miniature – miniatures are more than one block, scaled proportionately, 24" or under, or representational of a larger quilt.
Division 01: Bed Quilts, Machine Quilted K/Q (84"X 100', +/-5")
Division 02: Bed Quilts, Hand Quilted K/Q (84"X 100', +/-5")
Division 03: Bed Quilts, Group* K/Q (84"X 100', +/-5")
Division 04: Bed Quilts, Machine Quilted D/T (63" X 87", +/-5")
Division 05: Bed Quilts, Hand Quilted D/T (63" X 87", +/-5")
Division 06: Bed Quilts, Group* D/T (63" X 87", +/-5")
Division 07: Small Quilts, Machine Quilted L/C (45" X 63", +/-5")
Division 08: Small Quilts, Hand Quilted (L/C) (45" X 63", +/-5")
Division 09: Small Quilts, Group* (L/C) (45" X 63", +/-5")
Division 10: Wall Hanging, Machine Quilted 45" To 60"
Division 11: Wall Hanging, Hand Quilted 45 To 60"
Division 12: Wall Hanging, Group* 45 To 60"
Division 13: Wall Hanging, Machine Quilted Under 45" Not A Miniature
Division 14: Wall Hanging, Hand Quilted Under 45" Not A Miniature
Division 15: Wall Hanging, Group* Under 45"; Not A Miniature
Division 16: Miniatures**, Machine Quilted
Division 17: Miniatures**, Hand Quilted
Division 18: Miniatures**, Group*
CLASSES FOR DIVISIONS 1 – 18:
01 Alaska State Fair Theme "Beyond the Mountains"
02 Appliqué, Hand
03 Appliqué, Machine
04 Pieced, Hand
05 Pieced, Machine
06 Holiday Theme
07 Mixed Techniques
08 Whole Cloth
Division 19: Novelty, Machine Quilted
Division 20: Novelty, Hand Quilted
Division 21: Novelty, Group*
CLASSES FOR DIVISIONS 19-21:
01 Alaska State Fair Theme "Beyond the Mountains"
02 Cathedral Windows / Yo Yo
03 Crazy Quilts
04 Holiday Theme
05 Banners
06 Tied Quilts
07 Other
Special Awards – Quilts
comments_template( '', true ); ?>