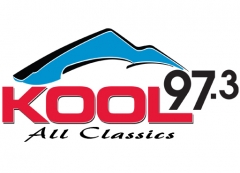 This event is expired.
Convenience fees apply.

Biography
Since the release of his platinum-selling debut album at the age of 15, Grammy Award-winning Jonny Lang has built a reputation as one of the best live performers and guitarists of his generation.
What began as a bluesy sound has evolved over his two decade-long career into a modern R&B style closer to Stevie Wonder and contemporary gospel music. An honest and passionate songwriter, Lang is known for his stunning guitar solos and voice like a weathered soul shouter, as heard on his six albums: Lie to Me (1997), Wander this World (1998), Long Time Coming (2003), Turn Around (2006), Fight for my Soul (2013) and his latest, Signs, in 2017.
Lang has performed with some of the most respected legends in music, sharing the stage with everyone from The Rolling Stones, B.B. King, Aerosmith and Buddy Guy, who he continues to tour with today. Lang is currently on his 2018 World Tour.
Ticket Info
Concert ticket prices do not include Fair admission. Convenience fees apply. Babes-in-arms admitted for free; children aged 2 and up must have a ticket. During the Fair, concert tickets may also be purchased on the fairgrounds at the ConocoPhillips Borealis Box Office, adjacent to the ConocoPhillips Borealis Theatre.
Theatre Info
The ConocoPhillips Borealis Theatre is an open-air theatre; shows take place rain or shine. Both entrance gates open approximately one hour prior to the show. Personal chairs, professional grade cameras, cameras with detachable lenses and recording devices are strictly prohibited.
There are 2 entry gates to the theatre; a "wet" gate directly into the alcohol consumption areas and a "dry" gate accessible by all ages. If you enter through the "dry" gate, you may cross into the "wet" area once you're inside the theatre. To access any area with alcohol consumption, including entering through the "wet" gate, you must be 21 or over and present a valid photo ID, or be accompanied by a parent or legal guardian and present a valid photo ID.
Seating Info
There are "wet" (alcohol consumption permitted) and "dry" (no alcohol) areas. To enter the "wet" area, you must be aged 21 or older and present a valid photo ID, or be accompanied by a parent or legal guardian and present a valid photo ID. Wheelchair accessible seating areas are available in both the reserved and lawn areas. Some concerts have chairs in the reserved area. There are no chairs in the lawn area. Limited bleacher seating is available on the "wet" side of the lawn area. Please check each concert page for more information.