$7,500 Awarded to Five Alaska High School Students
Palmer, Alaska – Congratulations to the five high school students selected as recipients of the Alaska State Fair 2020 scholarships! This year, the Fair received 58 applications and selected five students to receive scholarships totaling $7,500.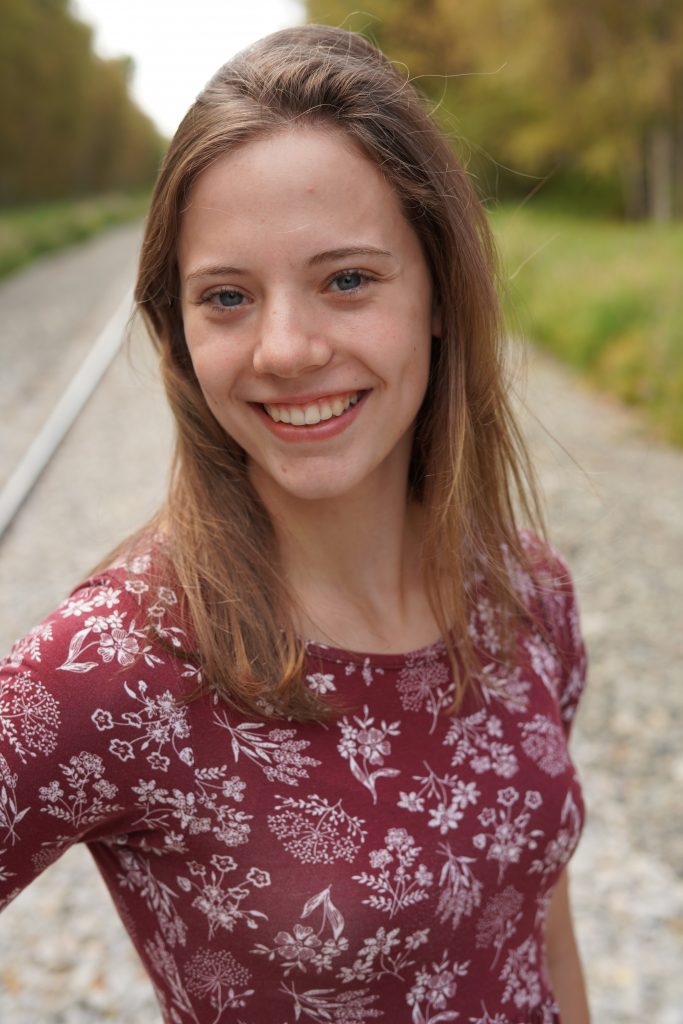 1st place, $3,000: Isabella Weiss. Isabella is a senior graduating as valedictorian of Colony High School, while concurrently beginning her college coursework at the University of Washington. Inspired by her volunteer work with No More Mat-Su, a campaign to end domestic violence and sexual assault, Isabella plans to pursue a degree in public health to better the health of her community. In Isabella's scholarship application, she created a video explaining her vision for an online platform that would allow the Fair to increase accessibility and participation for as many Alaskans as possible across the vast state. "I am grateful that my ideas about providing an online platform to allow more Alaskans to experience the festive flavor of the Fair can contribute to the larger conversation about ways to make this incredible event even better," she said.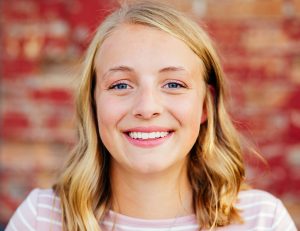 2nd place, $2,000: Casey Gooch. Casey, a senior graduating from Mat-Su Career and Tech High School, will be attending Brigham Young University this fall. Attending the Fair is an annual event for Casey's family, which volunteers at the petting zoo each year. During high school, Casey has been very involved with Girls Who Code, and she drew upon this experience to create a Fair app for her scholarship application. The app, designed specifically for fairgoers, includes searchable information on vendors, exhibits and events, as well as a list of carnival rides with details on tickets required, a map and more. "As a regular fairgoer, this app would make an immense impact on my experience, and I am sure it could improve the experience of every fairgoer," Casey said.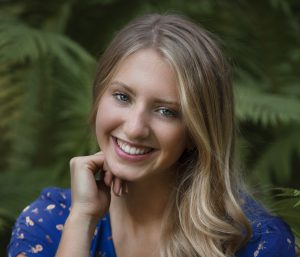 3rd place, $1,500: Cameron Blackwell. Cameron, a senior at Soldotna High School, plans to attend the Honors College at Boise State University or the University of North Carolina this fall, majoring in health sciences on the pre-medicine track. "Working in the health care field as a family physician is what I want to do to not only help my community, but Alaska as a whole," Cameron said. In her scholarship application, she explained her idea for creating stations at the Fair to educate people on personal hygiene and other health issues. Free health screenings, handwashing demonstrations, a cell phone cleaning station, and information on health care careers are some of the topics she proposed focusing on at the booths. "This opportunity would make the Fair not only a fun space, but one that reiterates and educates Alaskans on the importance of staying healthy," Cameron said.
Honorable mention, $500: Braden VanderWeele. Braden is a senior at Palmer High School, and expects to attend Wichita State University, pursuing a major in the computer field. As a farmer's son, one of Braden's fondest childhood memories was harvesting and donating carrots (with the tops still on) to kids at a family fun run. "I have a very clear memory of kids walking around the playground snacking on giant carrots with the tops still attached. I felt proud of that. We have supplied carrots to that event every year since then," Braden said. In his Fair scholarship application, Braden explained his idea for a Fair food booth that he would name "TOPS" and sell, among other things, deep-friend carrots. "I could re-live the happiness I felt so many years ago, watching happy people walk around with Alaska Grown carrots with the tops still attached, at the Alaska State Fair," he said.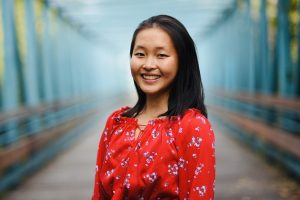 Honorable mention, $500: Jessica Yang. A senior graduating from West Anchorage High School, Jessica plans to study ethnicities, psychology and public health at Amherst College this fall. "I aspire to become a more impactful advocate for open, cross-cultural dialogue to promote mental health in our increasingly diverse world," she said. In her Fair application, Jessica described her idea for creating a multi-cultural storytelling event at the Fair. The idea stemmed from her personal experience leading storytelling discussions centered on mental health and self advocacy, and launching a digital archive of 100+ mental health stories to increase awareness for mental illness. "I choose to continue using storytelling and collaboration in my dreams of advocating for more supportive communities," she said.
Fair scholarships are open to all Alaska junior and senior high school students who plan to attend college or vocational school. The next call for applications will be made in early 2021. For more information, contact Melissa Keefe, marketing and communications manager, at mk@alaskastatefair.org or 907-746-7166.