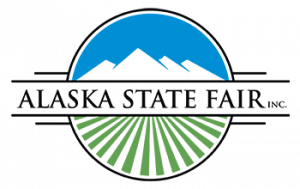 Posted May 22, 2020 at 5pm
Strategizes new, safe experiences for Alaskans 
It is with deep regret that the Alaska State Fair Board of Directors and CEO have made the decision to cancel the Alaska State Fair for the first time since 1942 during World War II. The cancellation is due to the continuing uncertainty regarding the COVID-19 pandemic.
Production of an event the size and scope of the traditional Alaska State Fair requires extraordinary, year-round efforts of our small, hard-working staff. We need to make decisions now based on what we know today, not how we hope things will be in August. We have now reached the point that with
all the conjecture surrounding mandates and recommendations for mass gatherings of this scale, it just will not be possible to deliver the same experience fairgoers have come to expect from the State's largest celebration. Each day brings insurmountable challenges to overcome.
Our goal is and always has been to produce a traditional State Fair that is the last blast of summer where all feel welcome, safe and secure. We plan to come back next year with a 2021 Alaska State Fair that is even bigger and better than ever!
Until then, our staff is working diligently to offer our guests new fun, safe, socially distant experiences. We are excited to extend the popular Pop-up Drive-in movies, offer our first Food Truck Fare event starting next week, and spread joy with our new Bright Up the Night drive-through light
display this holiday season.
If you've purchased tickets to this year's fair or events with a credit card, your charges will be refunded back into that account. It is not necessary to contact the Fair as those ticket holders will soon see their credit. We will be contacting anyone who paid with another form of payment.
Thank you for your continued support of the Alaska State Fair. We look forward to the time when we can all gather again safely to celebrate the Alaska State Fair's proud award-winning history.
See you next year,
Jerome Hertel
CEO
---
Posted April 28, 2020 at 2pm
To our valued guests and partners,
There is no higher priority for us than protecting your health and safety, and we just want to say thank you for all the years of incredible memories. For being there for each other and for staying strong during this difficult and unprecedented time.
Our goal now is to do what we can to serve our fellow Alaskans. The fairgrounds may be used as a disaster relief center and as such, have offered our facilities to the Mat-Su Borough and the Governor's Task Force for use whatever the need may be. Be it a temporary hospital, temporary shelter, drive through testing site, and/or food distribution center. Should we be called upon, our staff is ready.
The Fair board and staff remain cautiously optimistic that the 2020 Alaska State Fair and the AT&T Concert Series will occur as planned this fall. We continue to gather information and evaluate probable scenarios under constantly changing CDC recommendations and state and federal mandates. We will refine and update our plan as we receive advice from expert sources. The decision regarding what the Fair will look like this year will become more clear in the weeks ahead with a decision being made no later than June 25th. Please refer to alaskastatefair.org and our Facebook, Instagram and Twitter channels for updates.
Together, we have laughed, sang, danced, cheered, screamed, celebrated, and eaten way too much. We've seen epic concerts, conquered fears on thrilling carnival rides, explored world class exhibits, adored pint-sized critters, witnessed the awe of record-setting giant vegetables, and enjoyed mind-blowing entertainment. But we are far from done.
While things may appear quiet here on the fairgrounds, please know that our team is working hard preparing to welcome everyone this fall to one of our state's most treasured traditions – the Alaska State Fair; and it'll carry more meaning than it ever has before. Whether this year or next, we'll be here for you.
Sincerely,
Your Alaska State Fair Family