France Equestrian Center
Facility Rental Menu
France Equestrian Center Facility Rental Features:
Three barns for stabling horses with a total of 102 stalls (approximately 10′ x 8′), 14 of which are stallion stalls with Dutch doors (same size)
Four hitching posts with water spigots
Two main 124′ x 250′ arenas (2 & 3) with bleachers for each and a VIP area between arenas
One 200′ x 125′ rodeo arena with bucking chutes (not included in FEC rental)
One 200′ X 65′ dressage/warm-up arena
One 60' round pen
Judge's stand equipped with PA system and electronic timers
Portable judge's stand
Raised judge's stand at rodeo arena
Men's and women's restroom with ADA compliant units
12′ x 24′ pergola and picnic tables between arena 2 & 3
Large private parking lot
Concession stand
General store/show office space
France Equestrian Center Arena Rental Rates:
Starting at $150 per arena/per day – (Includes the use of one arena and restrooms.)
France Equestrian Center Grounds Rate:
Starting at $450 per day – (Includes all amenities listed under "France Equestrian Center's Facilities")
France Equestrian Center Yellow Gate Lawn Rate:
France Equestrian Center Damage Deposit:
$300 per event – (Refunded upon satisfactory inspection of rented area after event)
France Equestrian Center Extra Amenities:
Stall $25 per day
36′ x 48′ Log Cabin  – starting at $100
France Equestrian Center Rental Form:
Have an upcoming event and would like to host it at the France Equestrian Center. Fill out the form below with as much information as possible and someone at the Fair will contact you shortly.
France Equestrian Center Photo Gallery:
France Equestrian Center Floor Map:
France Equestrian Rental Parking: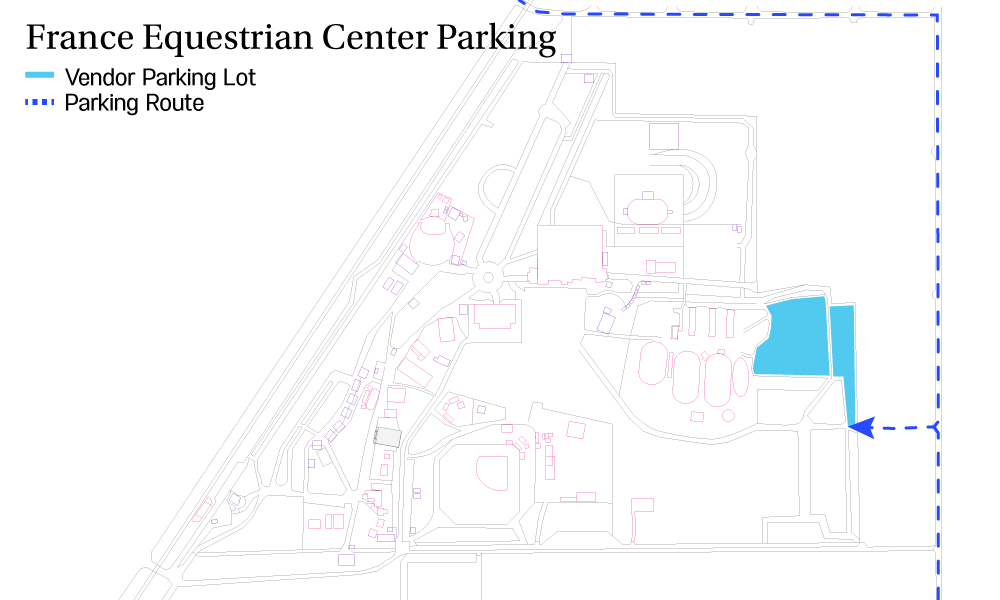 Facilities Rental Contact:
For more information contact our Facility Rental Manager, Sheri Musgrave at sheri@alaskastatefair.org