In an effort to safely host smaller events that carry on the traditions of the Alaska State Fair while minimizing health risk, the Fair will host a Harvest Fest at the fairgrounds Labor Day weekend, from Friday, September 4 through Sunday, September 6.
The event goes back to the Fair's agricultural roots, with events, vegetable exhibits, vendors and entertainment focused on agriculture, livestock, Alaska products, Alaska Grown produce and local talent.
The safety of festival guests, vendors, staff and volunteers is the top priority as the Fair plans the event, which will cap attendance to allow adequate social distancing. Organizers are working closely with the Department of Health and the Governor's office on the event safety plan and are utilizing FEMA methods for calculating social distancing occupant loads.
The Fair is asking that anyone experiencing symptoms of COVID-19 please remain home and guests are strongly encouraged to wear masks.
Admission
Limited number of tickets available daily.
Hours:
Friday – Sunday
12pm – 8pm
Cost:
$6 Per person
Kids under 5 and under Free
Parking Free
Daily Schedule
Map
New footprint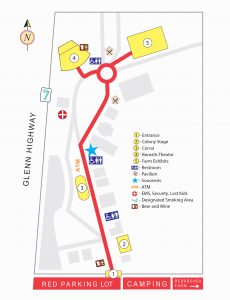 Entertainment (More Info Coming Soon)
Friday, Saturday and Sunday Scheduled Entertainment: 5pm - 8pm Beer Garden: 5pm - 9pm
Vendor / Farmers Market (More Info Coming Soon)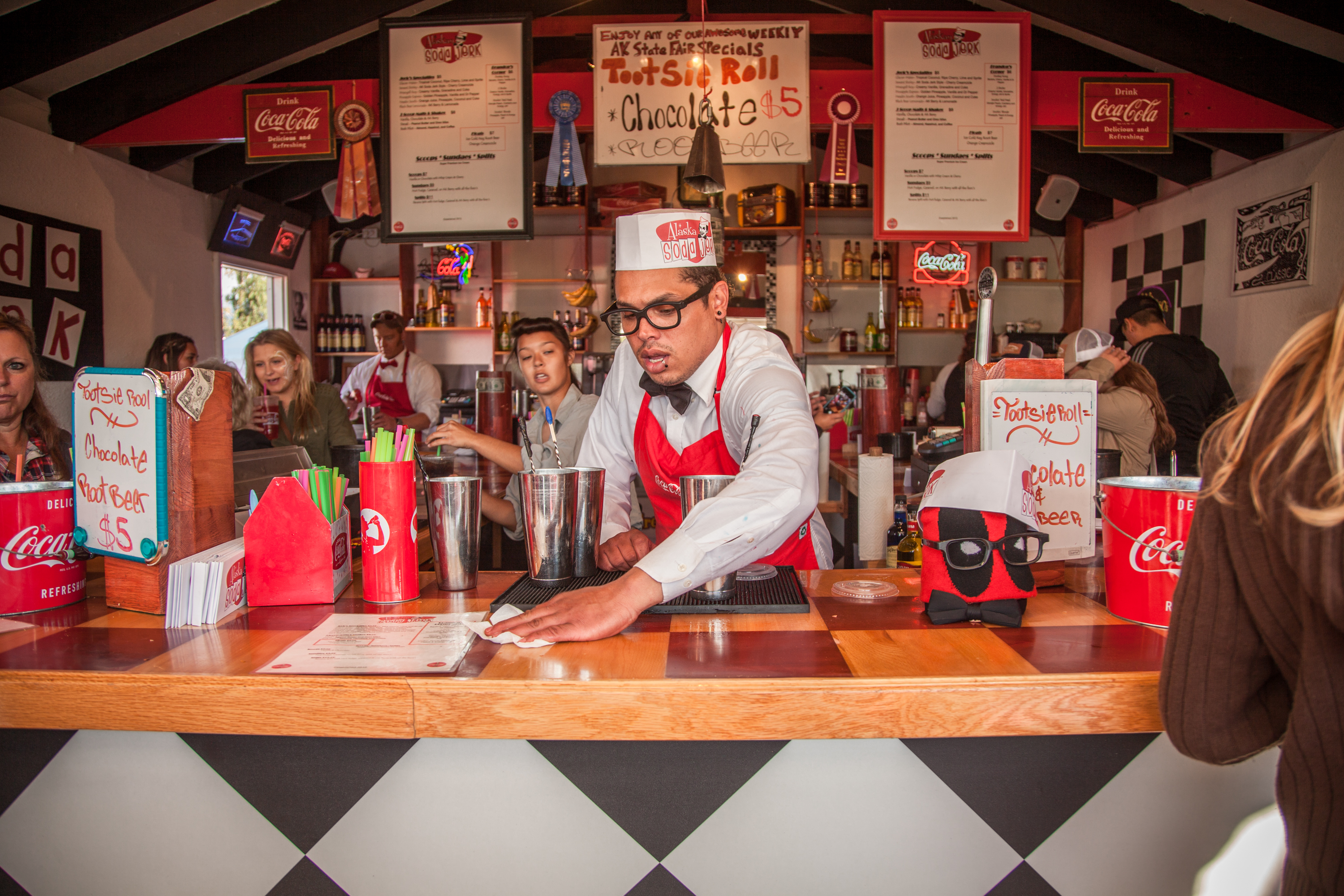 NEW LOCATION! Fresh-made flavored drinks. Enjoy the FUN atmosphere and variety of taste experiences!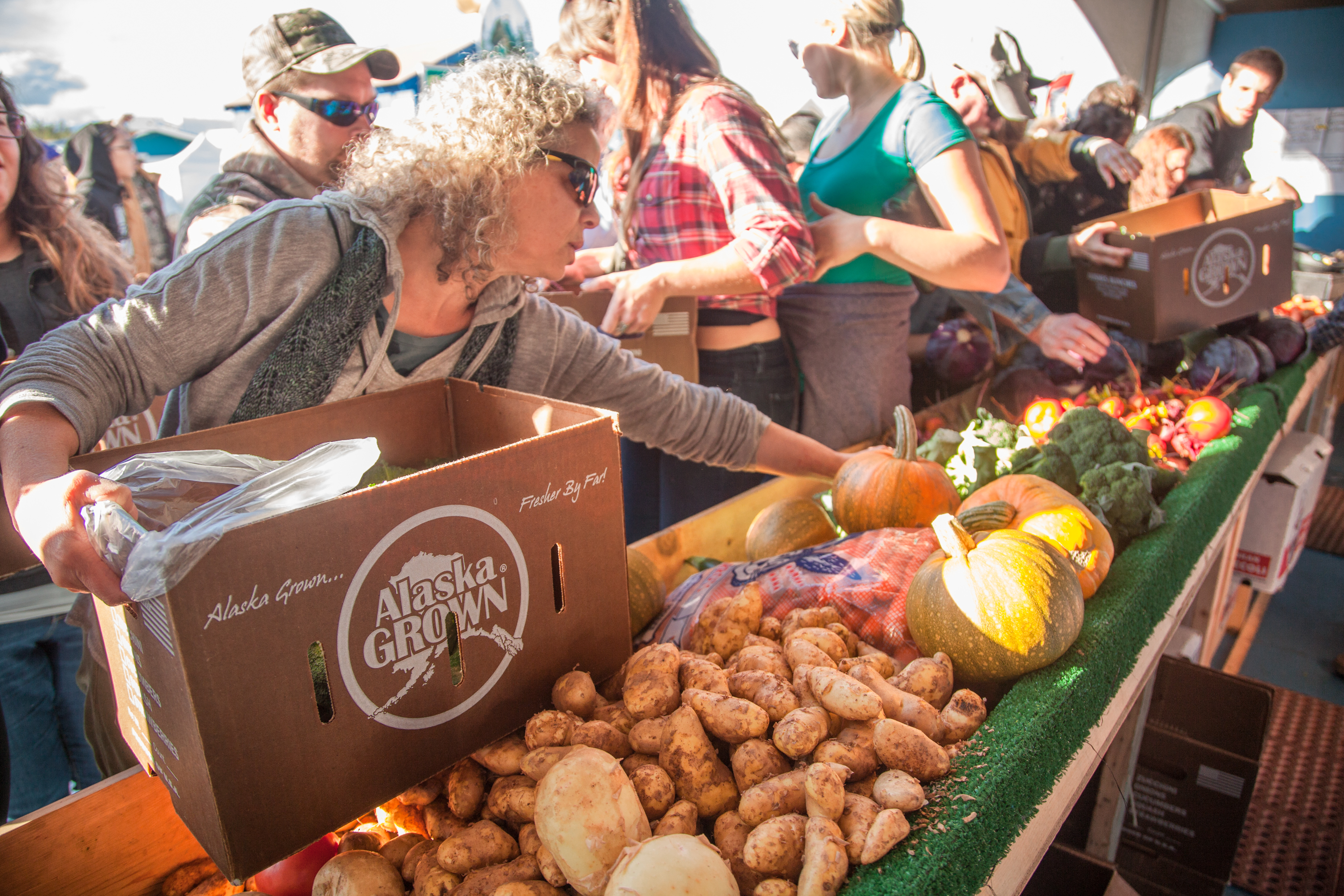 Divine desserts, fresh Alaska grown veggie packs and rib-sticking stew, as well as Valley-fresh local produce.
Know Before You Go
If you or someone in your group are feeling ill or have a fever, please stay home.
Guests are strongly encouraged to wear masks.
If you forget your mask, one may be supplied for you.
All tickets must be purchased online.
Parking is FREE for this event.
All attendees will park in the Red parking lot.
Social distancing of 6ft for all non-household members will be in effect.
The layout for this event is different from Fair time. Red gate is the only entrance open into the Harvest Fest. For more information please view the map here.
This is an open-air event. No indoors activities are taking place.
By attending events at the Alaska State Fairgrounds you voluntarily assume all risks related to exposure to COVID-19 and other diseases. Please adhere to all local, state and federal mandates.