Food Truck Fare Vendors
Hello potential Food Truck Vendors!
We invite the public every Wednesday and Saturday to a "Food Truck Fare". We're looking for up to 12 vendors per day to offer their amazing food two days a week all summer season long! We do have limited spots with electricity but all food trucks will be within the gated Fairgrounds.
Hours
11am to 7pm (or no more Food)
| | |
| --- | --- |
| Wednesdays | Saturdays |
| May 19 | May 22 |
| May 26 | May 29 |
| June 2 | June 5 |
| June 9 | June 12 |
| June 16 | June 19 |
| June 23 | — |
| June 30 | July 3 |
| July 7 | July 10 |
| July 14 | July 17 |
| July 21 | July 24 |
| July 28 | July 31 |
Price Per Day No Electric (7 spots)
1-7 Days $75 per day
7-14 Days $65 per day
15-22 Days $50 per day
Price Per Day With Electric (5 spots)
1-7 Days $100 per day
7-14 Days $90 per day
15-22 Days $75 per day
| | | | | |
| --- | --- | --- | --- | --- |
| # of Days | NO Electric | Total | WITH Electric | Total |
| 1 | $75 | $75 | $100 | $100 |
| 2 | $75 | $150 | $100 | $200 |
| 3 | $75 | $225 | $100 | $300 |
| 4 | $75 | $300 | $100 | $400 |
| 5 | $75 | $375 | $100 | $500 |
| 6 | $75 | $450 | $100 | $600 |
| 7 | $65 | $455 | $100 | $700 |
| 8 | $65 | $520 | $90 | $720 |
| 9 | $65 | $585 | $90 | $810 |
| 10 | $65 | $650 | $90 | $900 |
| 11 | $65 | $780 | $90 | $990 |
| 12 | $65 | $780 | $90 | $1,080 |
| 13 | $65 | $845 | $90 | $1,170 |
| 14 | $65 | $910 | $90 | $1,260 |
| 15 | $50 | $750 | $75 | $1,125 |
| 16 | $50 | $800 | $75 | $1,200 |
| 17 | $50 | $850 | $75 | $1,275 |
| 18 | $50 | $900 | $75 | $1,350 |
| 19 | $50 | $950 | $75 | $1,425 |
| 20 | $50 | $1,000 | $75 | $1,500 |
| 21 | $50 | $1,050 | $75 | $1,575 |
| 22 | $50 | $1,100 | $75 | $1,650 |
Vendor Map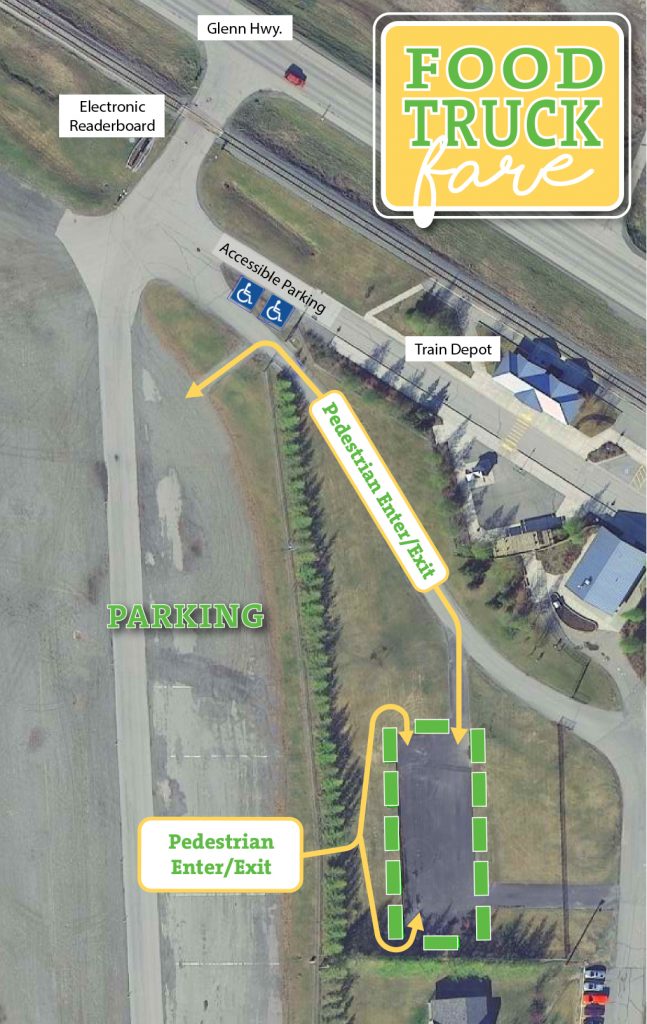 Food Truck Fare Vendor Handbook
Apply to Become a Food Truck Fare Vendor