LIVESTOCK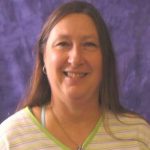 Livestock Superintendent
Glenna Stanley
907-688-9297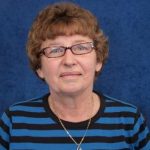 Barn Supervisor
Janna Krostek
907-715-8671
2019 Department C
Download Printer Friendly Version (PDF)
Download Pen and Cage Request Printer Friendly Version (PDF)
FAIRGROUNDS ENTRY ONLY – Farm Exhibits
Open Class Vet Check and Entry:
Wednesday, August 21, 4 – 8:30 p.m.
Pick-up:
Monday, August 26, 6 – 9 pm.
No entry fees for any division.
Anyone may enter the Open show. Reserve pens by August 20 using a Pen and Cage Request Form and include all animals you intend to exhibit. Entries may be limited to three pens per family, with the number of animals per pen determined by the superintendent after consultation with the exhibitor. Exhibitors may enter two animals per class.
Animals may be judged in their pens except for Showmanship. No one may enter the arena or converse with a judge or official without the superintendent's permission. Animals in Divisions 02 – 06 are judged on genetic, reproductive, and breed qualities. Market Class entries must be market ready by Fair time.
A veterinarian at the north door of Farm Exhibits will clear all animals before they may enter the building. Vaccination records for erysipelas in swine and IBR-BVD-PI3 in cattle must accompany entries. Only clean animals with good health are accepted. Animals with infectious, contagious, or communicable conditions are prohibited from the grounds throughout the Fair. Examples include external parasites, pseudotuberculosis in goats, and ringworm or warts in cattle. Health certificates are valid for 7 days unless otherwise indicated. The veterinarian on duty at the Fair can override a health certificate at any time.
The Fair provides bedding/straw and hay. Shavings must be provided by the exhibitor. The exhibitor must be responsible for the bio-security and care of livestock, and keep your stall and tack room space clean on a daily basis. Daily grooming and feeding must be completed by fair opening time. Failure to keep animals and pens clean may result in the forfeit of awards and required removal of animal from the fairgrounds. Identify all personal equipment. Herdsmen are available for cleaning for a fee of $10.00 per stall – livestock will be watered and fed at no extra charge. No herdsmen are available during 4-H shows. All livestock brought to the Fair must participate in livestock shows/classes.
If you are entering cattle, please bring a "Hay-net and Tie-down". If you like shavings under the straw, please bring your own.
Exhibitors are encouraged to display a sign to identify their herd and further decorate their pens. Animals must be confined to the arena or designated area. All animals must be led in by owner and be under complete control of the handler at all times. Animals not halter trained will not be admitted. Animals with horns must wear protectors. All cattle tied to the railing during open and 4-H shows must use a halter and a neck tie. Animals must remain for the duration of exhibit or forfeit premiums.
Entries without entrant contact/mailing information will be automatically disqualified and not judged.
Entry forms are available prior to fair, please email requests to lara@alaskastatefair.org
DIVISION 01: SHOWMANSHIP
Premiums – Blue $30.00, Red $25.00, White $20.00
All are encouraged to participate. All training and preparation of the animal, before and during the Fair, must be by the entrant. Class winners, in Sub-Category A, may participate in Master Showmanship, in which the winner receives a $50.00 premium.
Judging criteria:
Handling and presentation
Ability to follow instructions
Knowledge of species
Appearance of exhibitor
SUB-CATEGORIES:
J: Junior, through age 12
I: Intermediate, ages 13 through 17
A: Adult, age 18 and up
Class:
01 Beef cattle
02 Dairy cattle
03 Goat
04 Sheep
05 Swine
06 Other

Please designate entries in Divisions 02 – 06 by appropriate letter. Ex.: in Division 03 Beef Cattle, a 2-month old Hereford heifer calf would be entered as Division 03, Class 05, Subclass A.

Definition: Produce of Dam/Get of Sire – Enter two offspring of one dam/sire and different sires/dams, either sex, any age. Object is to show the breeding strength of the dam/sire, regardless of sire/dam. Dam/Sire must be named, but need not be shown or present.
DIVISION 02: BEEF CATTLE
Premiums – Blue $50.00, Red $40.00, White $30.00
Class:
01 Angus, Aberdeen
02 Angus, Red
03 Charalois
04 Dexter
05 Galloway
06 Hereford
07 Limousin
08 Longhorn
09 Scottish Highland
10 Crossbreed
11 Other Breed
12 Market
A Heifer calf, 2 through 5 months
B Heifer calf, 6 through 11 months
C Bull calf, 6 months and under
D Yearling heifer, 12 through 23 months
E Cow, 2 years and over
F Produce of Dam
G Get of Sire
DIVISION 03: DAIRY CATTLE
Premiums – Blue $50.00, Red $40.00, White $30.00
High production dairy cows may enter the fairgrounds on the day of judging if accompanied by a certificate of health from the vet.
They are permitted to leave the same day after the show.
Class:
03 Crossbreed
04 Other breeds
A Heifer calf, 2 through 5 months
B Heifer calf, 6 through 11 months
C Yearling heifer, 12 through 23 months
D Cow, 24-48 months
E Cow, 49 months and up
F Lactating udder, any age
G Produce of Dam
H Get of Sire
DIVISION 04: SHEEP
Premiums – Blue $30.00, Red $25.00, White $20.00
Class:
01 Natural colored
02 Polypay
03 Rambouillet
04 Shetland
05 Suffolk
06 Katahdin
07 Icelandic
08 Crossbreed
09 Other Breeds
10 Market
A Ewe lamb, 2 through 11 months
B Ewe, 12 through 23 months
C Ewe, 2 years and over
D Ram lamb, 2 through 11 months
E Ram, 1 year and over
F Produce of Dam
G Get of Sire
DIVISION 05: SWINE
Premiums – Blue $30.00, Red $25.00, White $20.00
No tusks on boars.
Class:
01 Duroc
02 Hampshire
03 Yorkshire
04 Crossbreed
05 Market
06 Other breeds
A Gilt, 9 weeks through 11 months
B Sow, 12 months and up
C Sow & litter of at least six piglets under 9 weeks
D Boar, through 11 months
E Boar, 12 months and up
F Produce of Dam
G Get of Sire
DIVISION 06: GOATS
Premiums – Blue $30.00, Red $25.00, White $20.00
No bucks. Horns must have protectors.
Class:
01 Fiber
02 Pygmy
03 Boer and other meat breeds
04 Nigerian Dwarf
05 Standard dairy
06 Other Breeds
07 Market
A Kid, 2 through 5 months
B Kid, 6 through 12 months
C Yearlings
D Does, 2 through 3 years
E Does, 4 and over
F Wethers (non-market), 2 through 12 months
G Wethers (non-market), over 12 months
H Produce of Dam
I Get of Sire
DIVISION 07: MOTHERHOOD
Premium – $200.00 per delivery
Must deliver between noon August 22 and noon September 2, 2019.
Class:
01 Beef Cattle
02 Dairy Cattle
03 Goat
04 Potbelly Pig
05 Pygmy Goat
06 Sheep
07 Swine
SPECIAL AWARDS – LIVESTOCK
Outstanding entries will be recognized by this generous donor:
Alaska Vendors Association "4-H Herdsmen Awards"
THANK YOU TO OUR LIVESTOCK SPONSOR